Yet another amazing World Innovations Forum Conference, all online. Attendees from 59 countries and speakers from 22 countries made it a great event.
The conference started with the 10-year agenda of the World Innovations Forum Foundation. Our Chairman talked about the time it takes to make startups into big companies and how many are needed to turn a developing country into a prosper economy. The aim of the forum and its members from over 20 countries is to double the number of developed countries by the end of this decade – 2030. Later on he spoke about the Innovations age where currently 30 patents are registered every minute. By inspiring more innovation this number will grow exponentially in the next ten years.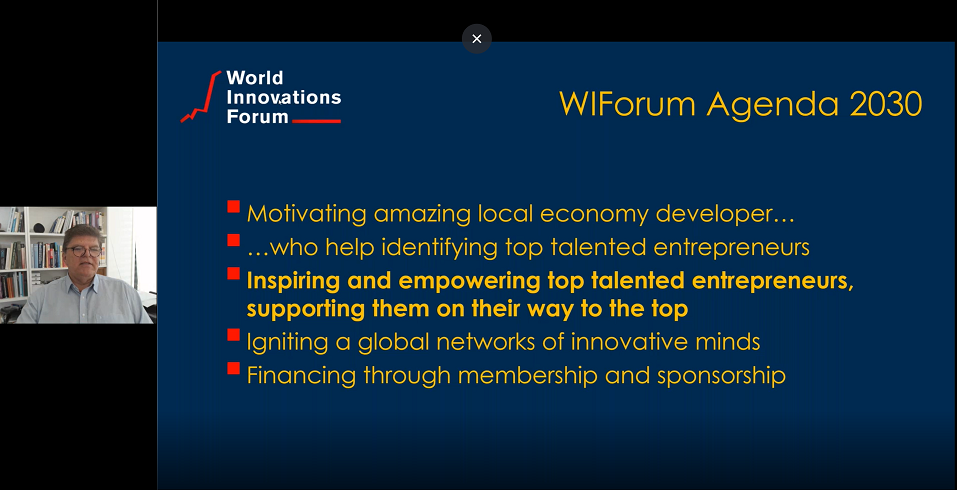 A WHOLE GROUP OF ORGANIZATIONS ALIGNED
The World Innovations Forum is not the only organization with big ambitions. Another organization in our ecosystem are helping entrepreneurs to thrive, create large number of jobs and get their country to prosperity is the Jacobs Foundation. Their contribution to 2030 is to help with education and embracing learning variability. From a one fits all education system to learner adjusted education.
ENTREPRENEURSHIP DEVELOPMENT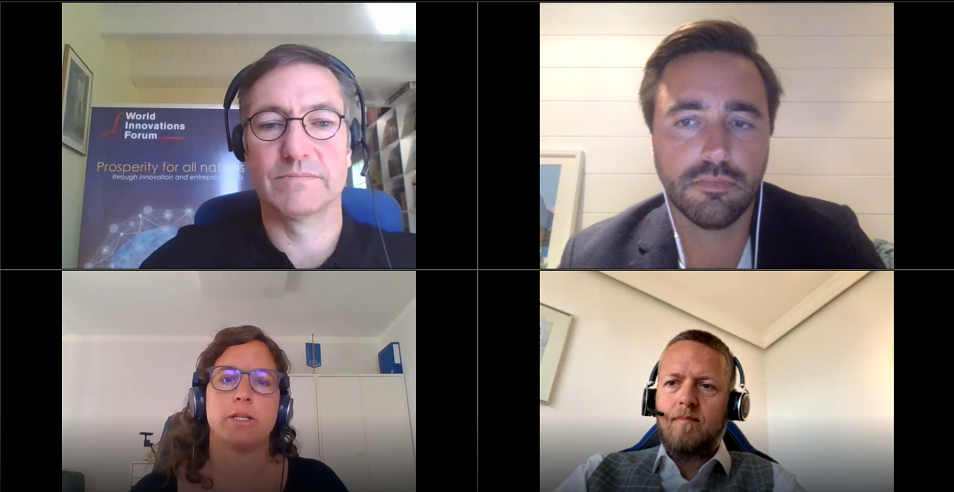 In the following entrepreneurs round table, representatives from Tech in Africa, Axel Peyrier, the Happel foundation, Alexander Lanz and SwissContact, Teresa Widmer spoke about what it takes to actually inspire entrepreneurs, not telling them what to do. Great discussions and a variety of perspectives.
AMAZINGLY INNOVATIVE ENTREPRENEURS
We saw a total of 9 amazing startups and scaleups that only proves, that there are extraordinary and innovative startups in any country on Earth.
Owen Sakawa from RepairNet, Kenya, is building a platform for a roughly billion people market and their repair needs in Africa. And Eddy Richauvet from ShopRunBack in Cambodia is building possibly the most powerful addon to the e-commerce world, a complete "Return-Platform" including the logistics network for the 65% of the eCommerce market not covered by Amazon.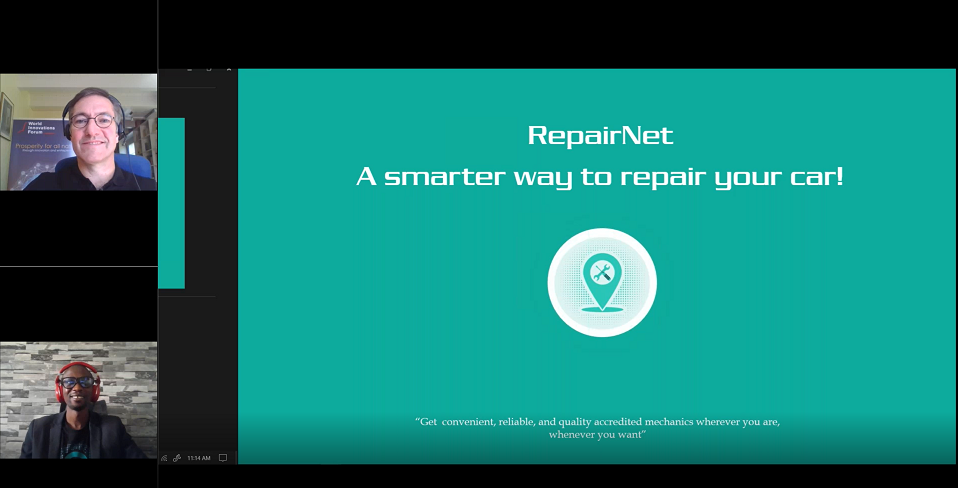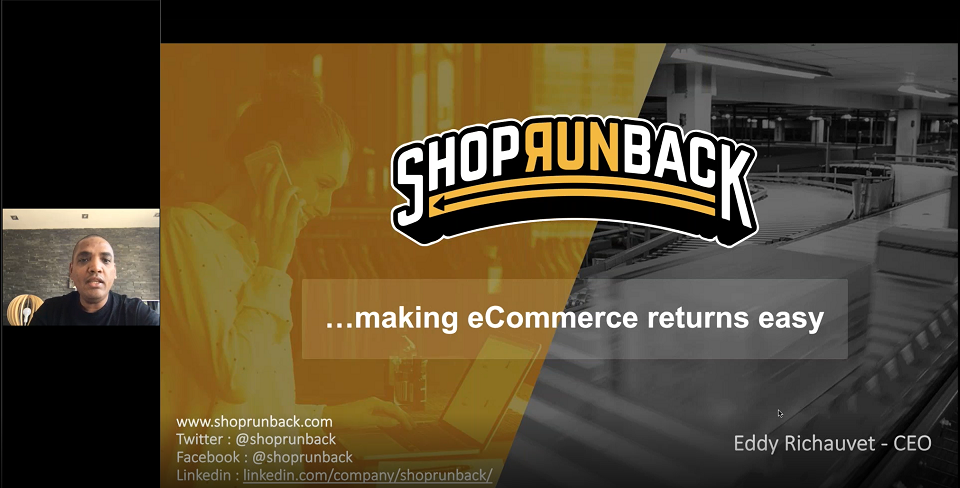 Lin Hwang from Damogo, Indonesia is fighting food waste and how they turned on the heat in just a few months. Tobias Gunzenhauser, from Yamo, another Accelerator graduate, shared how he and his co-founders built Yamo into a super fast growing  baby-food powerhouse.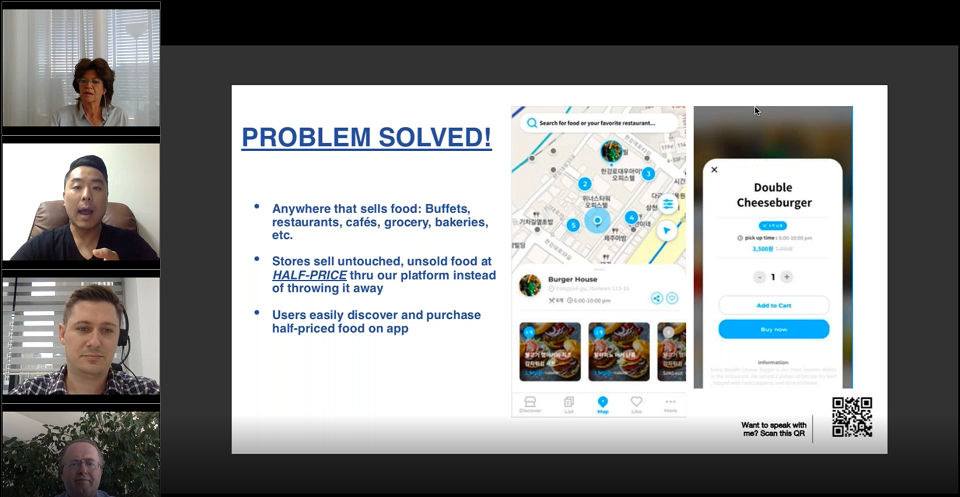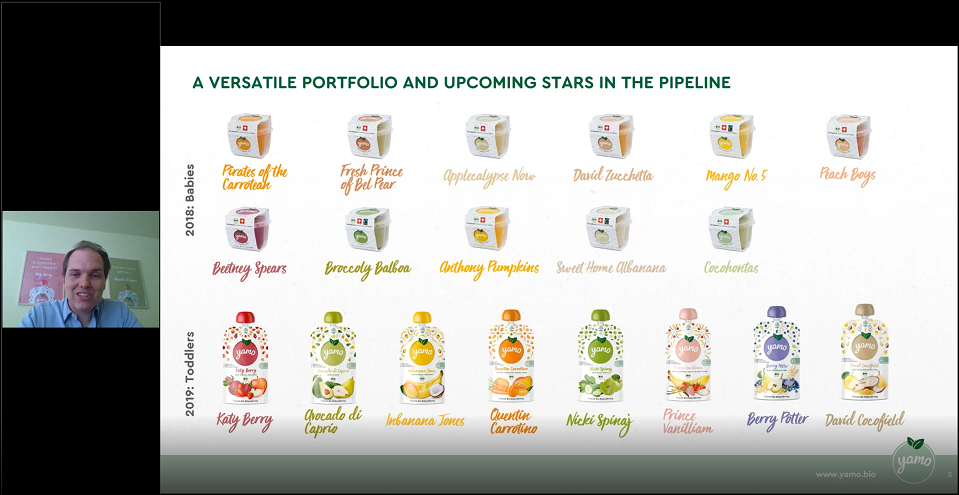 Agudor Agabas from AppCycle in Ghana presented their idea and how they transform waste to new products and use almost exclusively waste to produce everything from clothes to accessories in a very innovative way. A different innovator was Ibrahim Abdulmalik from Farmula in Kenya, he shared how they help revitalize the supply chain of farmers' businesses, as it is to a large degree destroyed from western food business. Expired food from the developed nations are brought into Africa as "development aid" but ruins in some sections the entire local food chain. How can a chicken farmer compete with their free range chicken against chicken for free, even if it is already a bit rotten.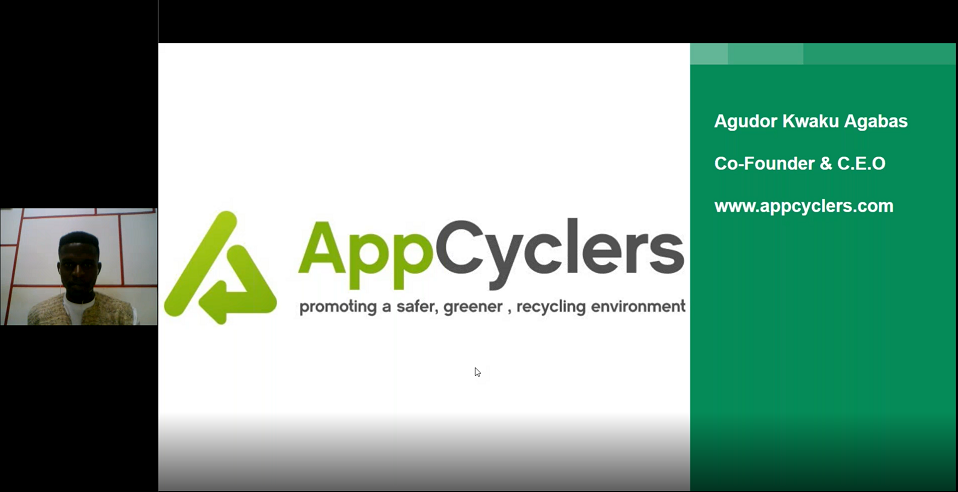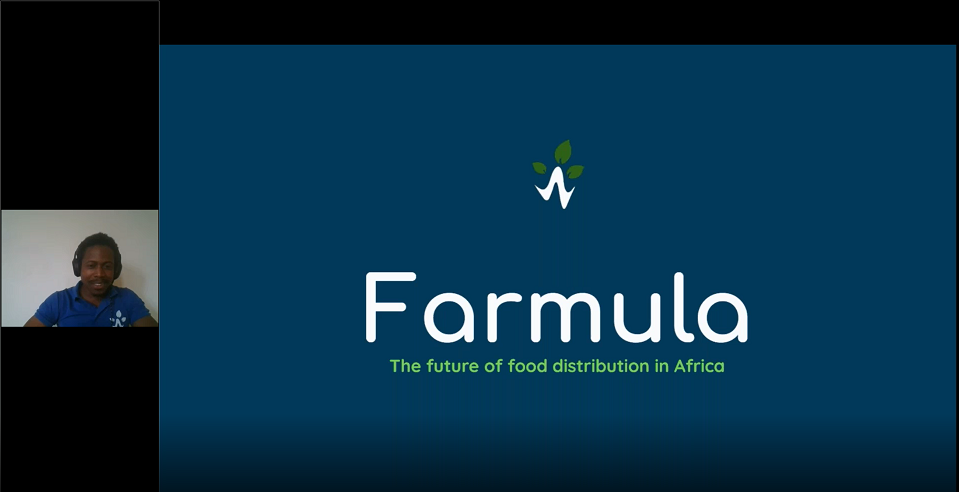 Moving virtually back to Asia, Phi Nguyen from sPhoton presented a new Artificial Intelligence based Corporate Communication System, taking modern voice interaction aka Alexa into the corporate world. It may not apply in the West, but the 6 billion Asian market with managers half the average age and hungry for digital experiences, is certainly a pristine market for it. Africa is seeking talents very much like Asia. Emmanuel Leslie, from TalentsInAfrica in Ghana presented another AI based solution for talent development and talent match. With a number of startups that exceed the number of Silicon Valley startups, Africa is moving extremely fast and talent acquisition is one of the limiting factors.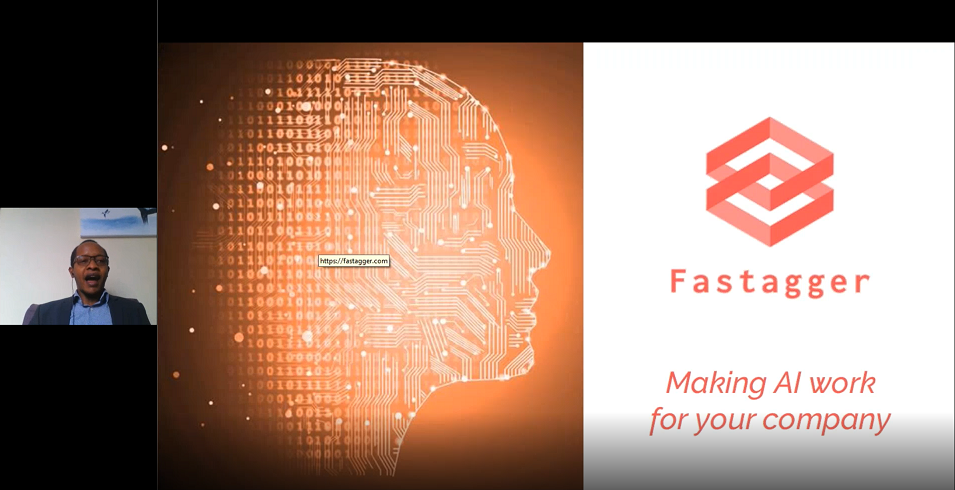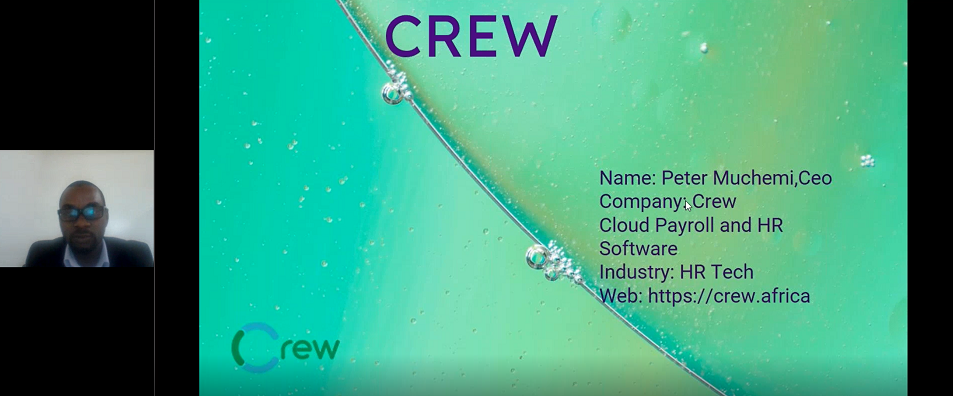 Two more innovators presented, Mutembei Kariuk from Fastagger in Kenya and Peter Muchemi from Megashift, also in Kenya. Last and definitely not least was a special highlight. Binay Raut, from Paaila in Nepal presented the first Artificial intelligence based Robot from Nepal. In less than a year, the team built a first greeting robot, then a more sophisticated robot for banks and was even able to export their robots to the US. During the pandemic, Paaila was the first to build a robot for hospitals, serving patience and reducing the risks for the care personnel. Just a few years ago, it was unthinkable to create AI based robots made in Nepal.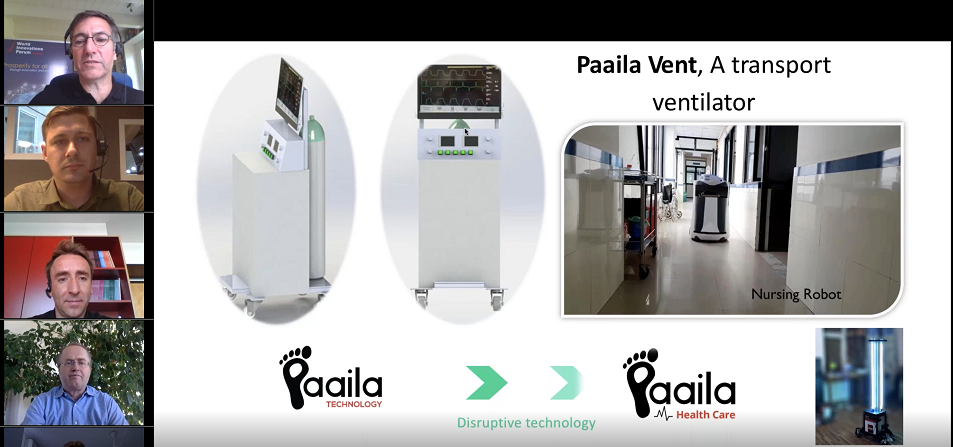 FINANCIAL COMPANY VALUATIONS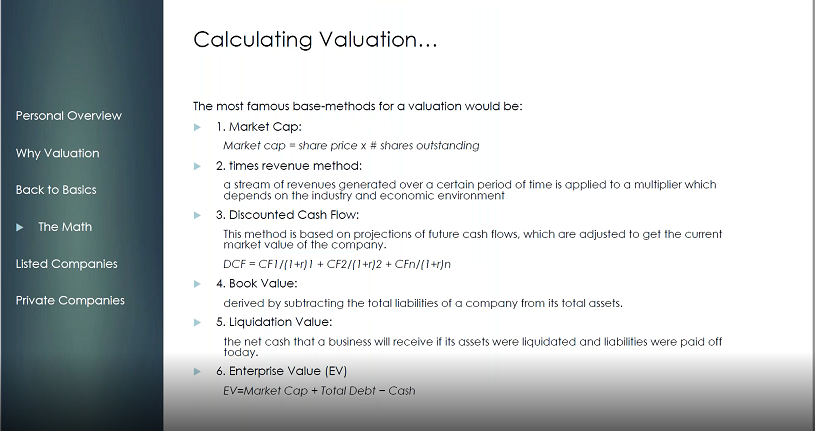 The most challenging finance question for startups is to create a meaningful and defensible company valuation. This challenge is the same, all over the planet. Karim Raffa, a finance expert, former entrepreneur and investor himself is educating startups to create valuations that attract investors but not ruining their capital. Karim is also helping investors to make meaningful offers, because asking for too much equity in the beginning may change the discussion quickly against both, investor and entrepreneur.
INVESTOR ROUND TABLE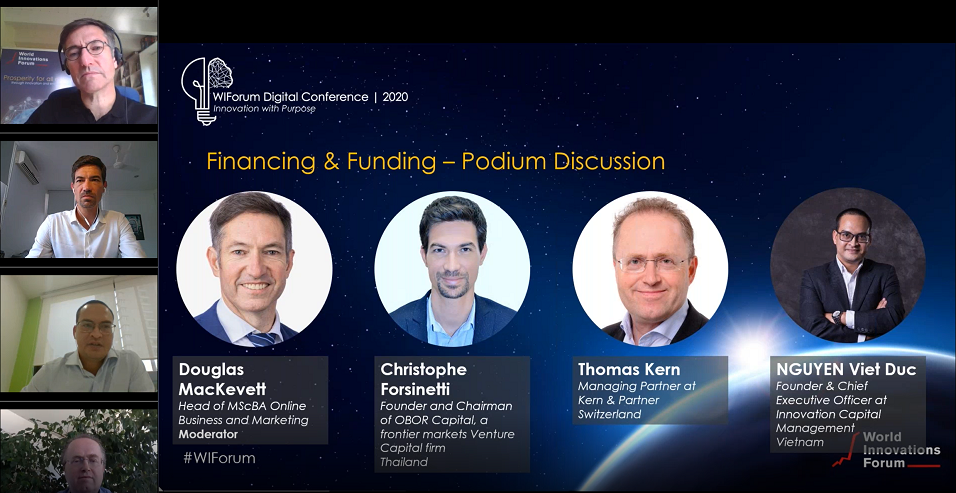 With investors from Cambodia [Christophe Forsinetti], Switzerland [Thomas Kern], and Vietnam [Duc Viet Nguyen], we had a great mix of representation from developing, fast emerging and developed nations. Investors from around the world look for gold nuggets. Average quality startups are nearing a million and have the highest risk. Lack of well structured FDI policies for equity foreign direct investments however still prohibit deep pocket investors to invest in these new countries. In Asia most startups move their HQs to Singapore and African companies to the UK, Singapore or Switzerland.
INNOVATION OF NATIONS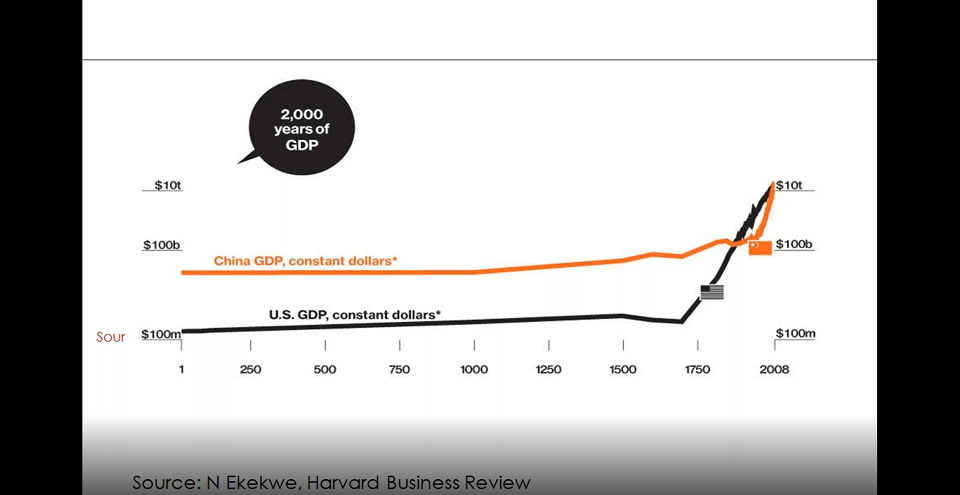 We heard an intellectually demanding but to the point speech from Ndubuisi Ekekwe, about the importance of innovation for each nation as a key to competitiveness and prosperity. He talked about how good policies can unleash the power of innovation or limit them, and what economic frameworks can do to empower entrepreneurship to thrive and create jobs or disable their abilities and make them possibly leave their countries. He essentially delivered the recipe for politicians to make their countries thrive.
DEVELOPMENT IN AFRICA
Emmanuel Ndonga spoke about the unique opportunities for Africa. Almost 60% of the African population is under the age of 25 with untapped opportunities for growth and development. But Africa is not a country with a culture, it is continent 54 sovereign countries and a total population of 1.3 Billion with a fast growing number of university graduates. Emmanuel presented an amazing list of activities for governments and the population to get up and get autonomous, reducing external influence and becoming innovative – because they can. Similarly a great presentation from Ashwin Ravichandran who spent many years in Africa, and helped hundreds of entrepreneurs build their businesses and thrive. Africa has changed dramatically in the past 10 years and the biggest shift is yet to come.
THE INFLUENCE OF EDUCATION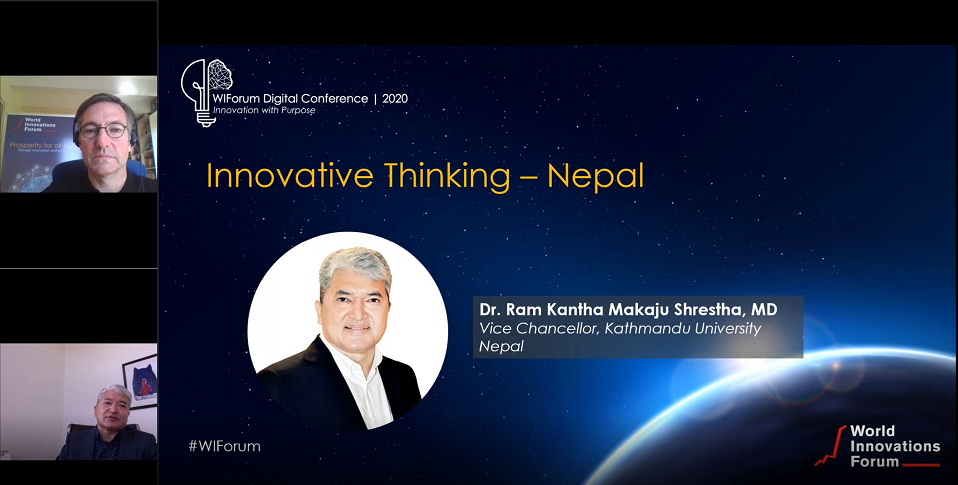 Education, in particular education for innovative thinking, like it is practices in Switzerland, was addressed by Dr. Ram Shrestha Ph.D., Vice Chancellor of the Kathmandu University. He gave insights into how and why Nepal should accelerate their motivation to more entrepreneurship in Nepal. Later on Dr. Matthes Fleck, Ph.D. from the University for Science and Arts in Lucerne spoke about the talent development of entrepreneurs from western universities and the importance for startups to get access to those talents early on.
ENTREPRENEURSHIP GENDER NEUTRAL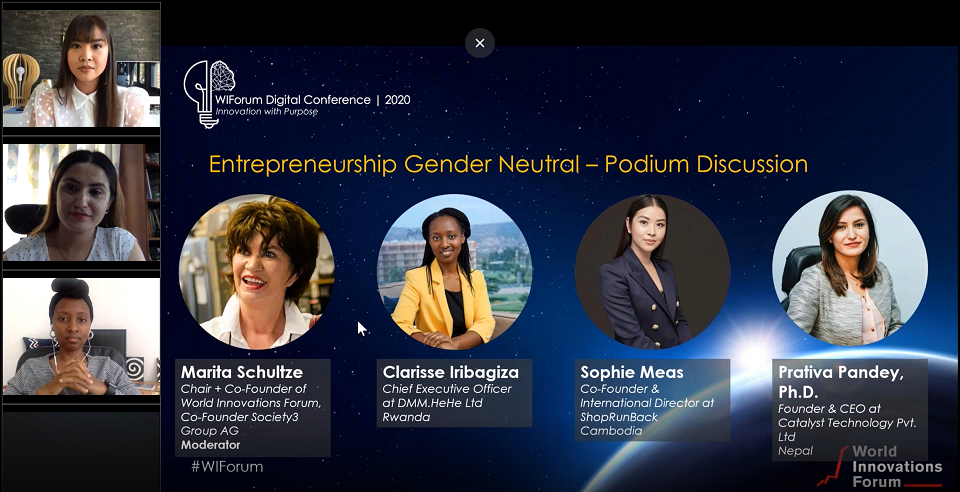 WIForum Chair and co-founder Marita Schultze organized a round table where female entrepreneurs including Clarisse Iribagiza from Rwanda, Sophie Meas from Cambodia and Prativa Pandey, Ph.D. from Nepal had a partly controversial discussion about the role women in entrepreneurship. In some countries it is not even a discussion about the gender sensitivity, yet in others societies, women are still discriminated in so many ways, like in Nepal, so that the entrepreneurship aspect is just a side effect.
NEURO IDEATION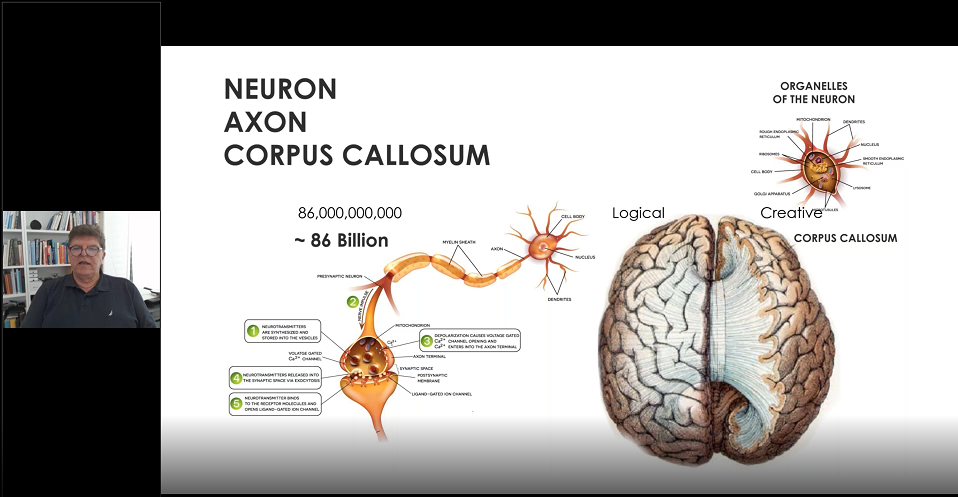 The most advanced technique to create innovative and disruptive ideas and turn them into reality is Neuro Ideation. Attendees learned how the brain actually composes ideas and how they are processed so that innovation can happen. The concept of Neuro Ideation is brand new and puts emerging countries and developed countries on a even playing level. Rapid idea development, accompanied by a disruptive business model can happen as quickly as 3 weeks but no longer than 6 months. The Deep Innovation Design method, with neuro ideation at its core fundamentally changes the act of innovation and disrupts innovation itself. The world Innovations Forum, together with the Society3 Group will be empowering entrepreneurs independent of which country they are from.
INNOVATION FIGHTING PANDEMICS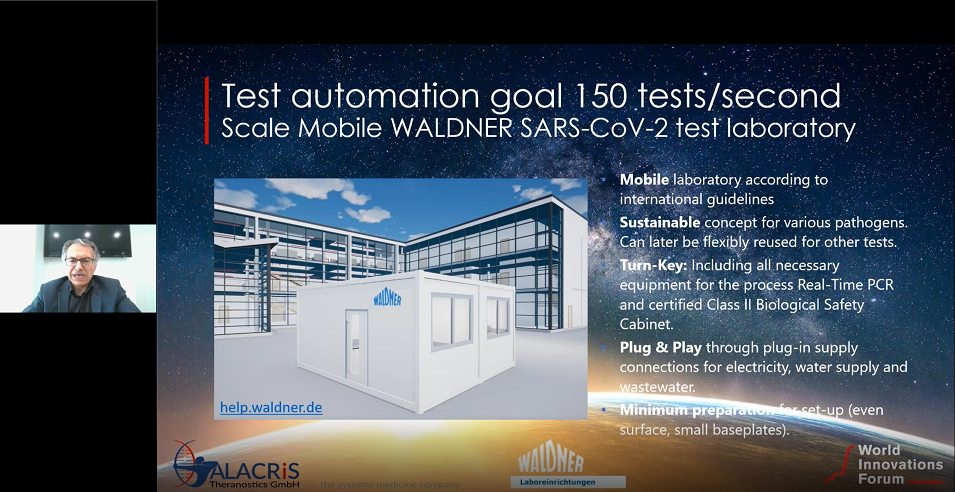 Another highly innovation related topic, that is very timely as well, was presented by Cafer Tosun, an SAP executive and Advisory Board Member to the WIForum. Innovation Fighting Pandemic, is an initiative, led by Cafer Tosun, leveraging the innovative spirit to fight covid-19. After a short but intense campaign to wear a mask, the campaign was reduced in intensity after 62 countries announced masks are mandatory or at least highly recommended. He shared some details about a new project where innovative thinking was applied in its truest sense. A concept to eradicate covid-19 neither by vaccines or treatment but by mass testing and stopping the transfer of the virus. The method and concept to do so came neither from the technology sector nor from the medical sector, but from the genetics space. There is a good chance to test millions of people per day and up to 5 billion in a week. We will be providing updates after the next tests in a few days.
THE PEOPLE BEHIND THE VISION IN EACH COUNTRY
During the three days we also heard from our Country Ambassadors: Dung Trung Nguyen [Vietnam], Khem Lakai [Nepal], Christella Uwamahoro [Rwanda],  Eunice Nyandat [Kenya] and MacCarthy Mac-Gbathy [Ghana]. With each of them we discussed what is attractive in their country for those seeking entrepreneurship opportunities, how fast they develop and what the possibilities are for foreigner who may help build their respecting nations. History has shown that there have been many "Lands of Opportunity" in the past: Egypt, Greece, Rome, the UK, the US to name just a few. All have been nearly world dominating – none have ever seen true world domination. Now, there are many different lands of opportunities popping up almost at the same time. Maybe it is the time humankind realizes that we can only reach our best potential when all other nations reach their best potential as well.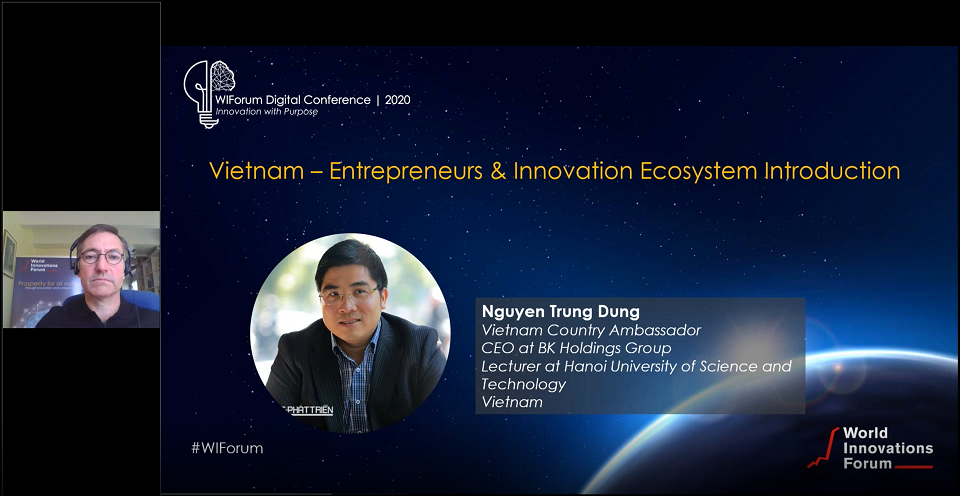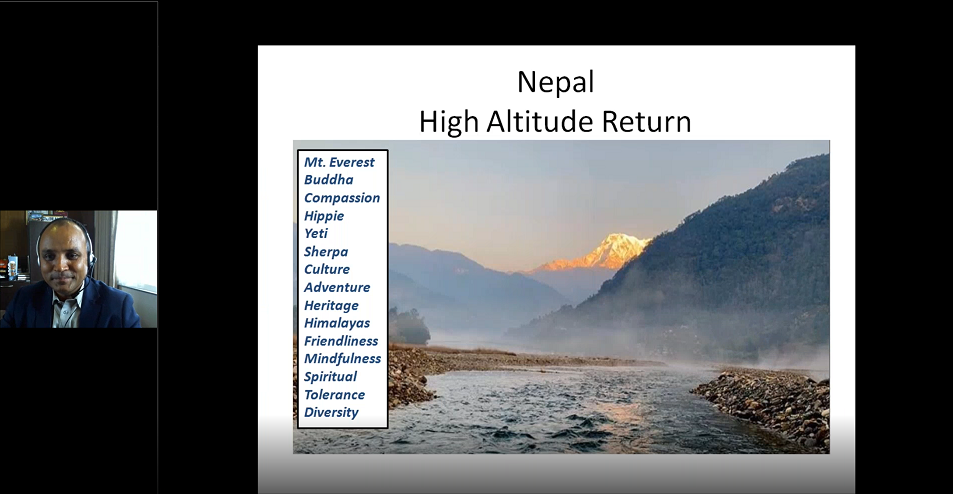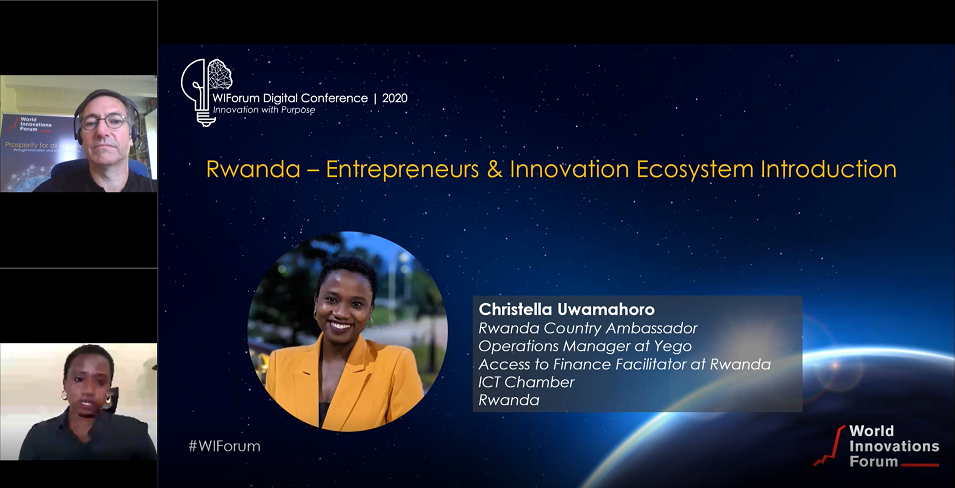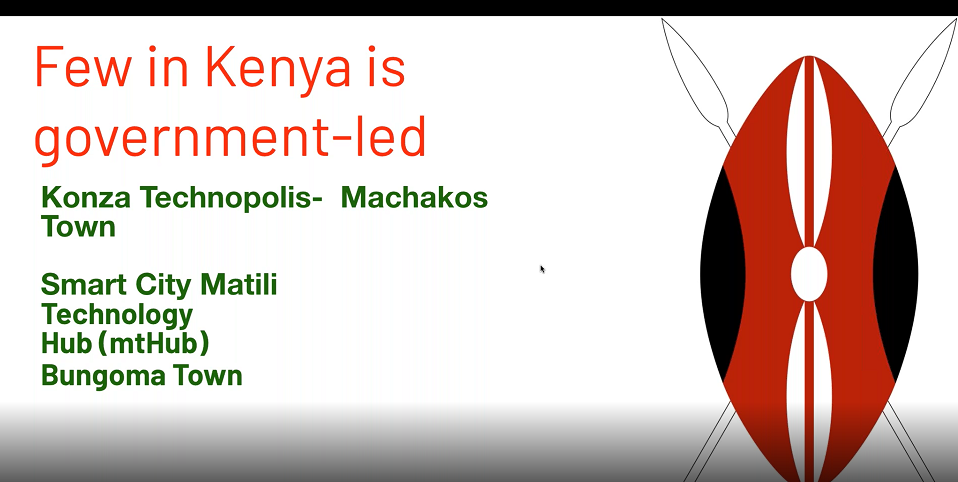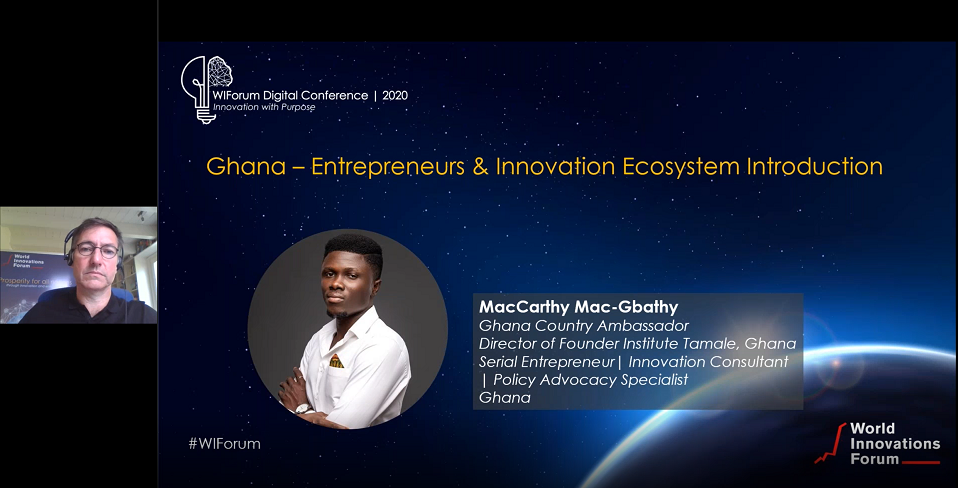 THE FUTURE OF NATIONS
It is no longer a futuristic vision, that emerging countries will become a significant contributor to our global economy. Well aware of what worked and what didn't in the past, most entrepreneurs of the future are very well aware that companies with 100,000+ employees are most likely not the future of the global economy but highly agile specialists connecting and collaborating with each other. The makers movement in China has already proven that millions of people are producing a small number of unique components faster, better and less expensive than any other nation. The advantage is not the cheap labor as labor cost rises in Shenzhen very quickly as well – the advantage is an unparalleled agility. The other mega challenge is global energy consumption. As more and more emerging countries are rising, so is their energy hunger. Also here, ingenuity and unique entrepreneurs working on various energy related projects such as geothermal energy development in Kenya, where 40% of Kenya's energy consumption is generated by that technology. Geothermal development in Ethiopia, Kenya, Tanzania, Uganda and Rwanda will provide much-needed environmentally sustainable energy, maybe one day for all of us. Similarly is the development in South East Asia rapidly moving towards better technology, far more automation than in any other area in the World. Singapore can be called the most advanced nation in the world with an unseen before balance between human development, nature protection, sustainable planning for the future and a nowhere else achieved lifestyle. The 4.4 Billion Asians plus 1.4 billion Africans represent not only by far the largest markets on earth but also the most agile development and most innovation hungry young generation. The biggest advantage of this 5.8 billion population (75% of all people) is their low level of protectionism, bureaucracy and innovation blocking interest groups.
By 2030 we can expect developed nations will be doubling and by 2040 doubling again, which means more than half of the nations are having a status of developed country.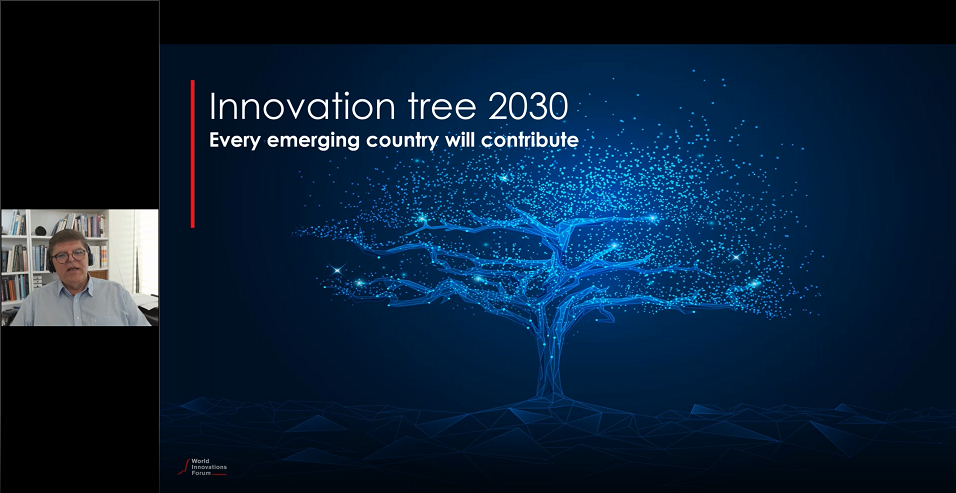 Axel Schultze, the World Innovations Forum chairman closes by saying "Even the world's strongest nation will unfold it's biggest potential, at the day every other country has reached theirs".
The next World Innovations Forum Global Conference is scheduled to be held in June 2022.
The whole WIForum Team in Switzerland as well as all our national teams in the respective countries like to thank everybody for their amazing contribution and participation in this years event.
https://wiforum.org/wp-content/uploads/WIForum-Digital-Event-Header_1280x500.jpg
500
1279
Axel Schultze
https://wiforum.org/wp-content/uploads/wiforum-logo-main-grey-300X300-1.jpg
Axel Schultze
2020-06-29 12:44:07
2020-06-29 12:44:07
World Innovations Forum Conference 2020 – Thank You