We envision a world where creativity and ingenuity become some of the main pillars of humanity. When autonomous machines perform the most repeat work, humanity will have more time for more extensive and bolder projects to make the universe a better place.
Helping unfold the human potential for ingenuity.
How we provide value to the innovation community
– Exchange, Networking, Events, and Research
– Concept Innovation Program that pushes the envelope
– A digital platform to for geo-location independent exchange
– Creating a voice for the innovative minds
At the World Innovations Forum, we practice openness, transparency, tolerance, and specialization. No problem is too big, no solution too bold, and no idea too crazy. If one can think of it, they can create it. We don't need devil's advocates and negativity to thrive.
The Swiss-based World Innovations Forum Foundation aims to connect innovative minds worldwide to exchange ideas, challenges and solutions. WIForum is the voice of the growing Innovation Industry.
Members collaborate on workshops, events, and programs that drive the global innovation economy. As a member, you will benefit from contributing or participating in topics including innovation leadership, innovation creation, innovation financing, innovation talent development, innovation's legal aspects, innovation services, innovation media, and innovation relevant policies.
The member-driven organization facilitates dialogues, discussions, meetings, and exchanges among innovative minds worldwide, online and on-site.
---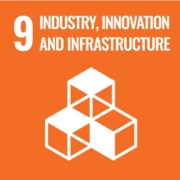 We are supporting SDG no.9 Industry, Innovation and Infrastructure. Initially, we were focusing only on startup development. In the past two years however, we realized that corporations across all industries and around the glob have serious trouble to genuinely innovate. The lack of innovation results not only in lack of competitiveness, which could be equalized by free competition, but in two other risks:
1) lack of sufficient production quality and therefor a higher risk of environmental damage, and
2) when they fail, they cause an significant rise of unemployment.
So we decided to expand our membership and include larger corporations that seek to drive innovation.