INNOVATION INDUSTRY REPORT 2022
A MUST HAVE FOR ALL INNOVATION DRIVEN MINDS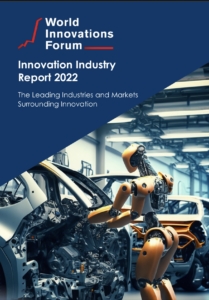 Staying up-to-date with the latest advancements and breakthroughs for innovation driven minds is key to get inspired and learn which directions innovations are taking.
Get a complete view of what has happened on a global scale in terms of new innovations.
Divided into industry sectors and geographical outreach.
This report comes for free for all World Innovations Forum Members. Not a member? No worries! Just apply for a membership pay EUR 175 and get this comprehensive report – and on top – benefit from free membership for 12 months!