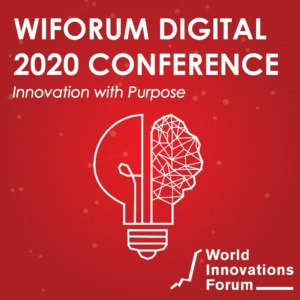 June 23-25, the second World Innovations Forum Conference, will be held online. Broadcasted from our innovation studios in Lucerne Switzerland, attendees will meet innovative minds from fast-emerging countries discussing needs and dreams, plans and programs to bring the "New World" on eye-level with the "Old World." Ingenuity, curiosity, determination, networking power, unbreakable will-power, and top education, all of the necessities of top-level entrepreneurs are seen in the fearless and risk-taking entrepreneurs in South East Asia and Africa. Many of those countries are on the verge of profound change. Let's be straight forward; self-confidence and eagerness unfolds ingenuity.
EMERGING DETERMINATION
The same determination drives the WIForum Foundation members such as country ambassadors, champions, partners, volunteers from Cambodia, Ghana, Indonesia, Kenya, Laos, Myanmar, Nepal, Nigeria, Rwanda, Uganda, and Vietnam, as well as industry partners from developed nations. The goal is to elevate the economic level of those nations to become autonomous and able to compete in global markets – but more importantly, contribute to human progress. The fact of life: 1 billion people can only feed the other 6 billion people if that is their sole focus. But, 7 billion people together are able to solve most of the biggest problems we see today in the near future and can truly be considered equal. Togetherness empowers us to get to sustainable innovation in our industry, energy needs, care and social development while building out our comfortable lives – without sacrificing our planet. 
WORLDS LARGEST INNOVATION POTENTIAL
The two largest continents by size, Asia and Africa, and also by population, with 6 of the 7.7 billion people, represent the most substantial innovation potential on earth. The WIForum Digital 2020 Conference offers an insight into what to expect from the most significant parts of our planet and where it may take us. You will get a glimpse into the world of top-notch startups from Africa and Asia and how they shape to win the world. By the end of this decade we will see a boost of innovation of seismic proportion.
SPEAKERS
If you are looking for the globally well known speakers – we will need to disappoint you. The innovative minds from tomorrow are not the heroes from yesterday. We also don't want to list the same problems that one always hears and the same successes that we already know. We decided to give you insights from what is actually happening today and where it must lead to tomorrow. Join us on the ground and draw your own trajectory for the real tomorrow.
Startups from Cambodia, Ghana, Indonesia, Kenya, Laos, Myanmar, Nepal, Nigeria, Rwanda, Uganda, and Vietnam are still invited to apply to present 
wiforum.org/wifdigital-entrepreneurs/ 
https://wiforum.org/wp-content/uploads/WIForum-Digital-Event-Header_1280x500.jpg
500
1279
Axel Schultze
https://wiforum.org/wp-content/uploads/wiforum-logo-main-grey-300X300-1.jpg
Axel Schultze
2020-05-17 15:49:10
2020-05-18 13:27:20
Innovation platform emerging nations