Economic Development Aid 4.0

As an organization, who has INNOVATION in its name, obviously we are diving very deep into the topic and getting a large variety of perspectives and insights. Innovation tightly connected to entrepreneurship. As a consequence, we asked ourselves, what can we do to bring economic development in developing countries to an all new level. A level where we can see progress in a much shorter time period. Obviously education is one of the initial needs.
Phenomenal Education Development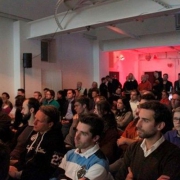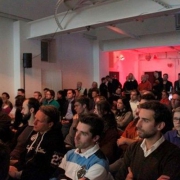 Africa, most of South East Asia and Latin America has showed phenomenal progress in education already; having 1,000 times more academic graduates than 50 years ago. There are now thousands of Universities across those continents, which created millions of well trained people – but with no equivalent job. What would a math degree do if you can't work with it? Today there are more than a million graduates in in each of the three continents. The best they can do would be try to get to Europe or the US. Yet – that would be a devastating brain drain and remove all hopes, those nations have today. Before the inception of development aid, education was a function of having better employees to handle the jobs – but here we have better education but no jobs. We realized we needed to find out how exactly did developed countries develop.
The Rise of Developed Countries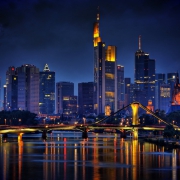 In the early and mid 1800's, Switzerland was the poorest country in Europe. Germany was a poor country, South Korea was one of the poorest countries in Asia, California was a desert and the most western farmland in the US. If not for the Gold, California would hardly be on the map. Yet the natural resources died out quickly. A similar risk the Arabian peninsula is facing. However something changed above and beyond natural resources and tourism: Innovation and entrepreneurship. When Carl Benz, Robert Bosch, Werner v. Siemens and Friedrich Krupp, crazy entrepreneurs with useless ideas, started to engineer, develop, produce, market, sell and scale their businesses, Germany became a wealthy nation. There is nothing else that propelled the German economy as much as these crazy entrepreneurs. At the same time period, Alfred Escher wanted to build a railroad in Switzerland. But since this was a low priority for the very poor Swiss population, he could not raise any capital. So he asked for foreign investment, the sheer amount he raised, required him to create a more international bank, Credit Suisse. Since he needed more talent, he created the Zürich based University, ETH, today one of the most renowned Tech Universities in the world. Did you know the jet engine was invented in France? Now you know why France is still one of the world's leading aerospace nations. Did you know that Silicon Valley was essentially based on five entrepreneurs? Almost all developed countries started poor, had an environment where crazy entrepreneurs just could do their thing, no matter how useless and money could flow in from foreign investors. The US, Germany, Switzerland, South Korea, Japan, and all others have been based on that very principle. Thousands of years before that it was war, theft and the financing of their armies to do the very same: invent, grow, sell and come to prosperity. Since thousands of years, the nations that carried their goods in foreign countries and received investment from foreign countries rose. And there is no reason to continue that path with an ever larger number of nations. We never tried to answer the question, how can we get 3.5 Billion people out of poverty with the help from the West? We wanted to know what made the developed countries so prosperous and if we could apply that learning to eradicate poverty.
Economic Development 4.0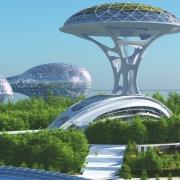 We realized that nearly all developed countries, on three different continents rose to prosperity through innovation and entrepreneurship. Moreover, in understanding that entrepreneurship is not a western 'invention' but a universally applicable concept, for thousands of years across all cultures. We began to look for such entrepreneurs in developing and emerging countries. And we found jar dropping entrepreneurs and their startups in Argentina, Ghana, Nigeria, Peru, Vietnam and many other countries. With those results, we decided to turn economic development towards a direction that was probably not very well understood before: innovation and entrepreneurship.
We envisioned entrepreneurial journeys from local to global enterprises in most nations. We developed unique tools like the Innovative Thinking Model, Digital Engagement Methods, and explored Next Generation Digital Stock exchanges that could make a huge difference to those entrepreneurs embarking on a catch up race with developed nations. These measures have a good chance to play a defining role in enabling fast growing innovative companies. They will develop far more environmentally friendly products, find new ways of packaging, new ways to turn deserted land back to green land, turn abundant energy like wind or solar heat into usable energy or even mechanisms to leverage those energies directly. We see entrepreneurs working on biological material and AI solutions, like in Nepal, in a way nobody ever thought about. We will not come with technology and ideas that they can execute but with ways to stimulate their ingenuity to do the impossible – and radical different things. Those new businesses can create hundreds of thousands of jobs quickly absorbing the already waiting academics. This is not an idea or concept. Again, this is exactly how developed countries emerged. And since today's startups no longer take 30 years to rise but already after 3 years have somewhere around 50+ employees and rise to the top within 7 to 10 years, we have a good chance to turn 20 to 50 nations into prosperous developed countries by 2030. The only key task to perform is the work with governments to enable three things: Foreign Direct Investments, Infrastructure development, and Investor/Entrepreneurship friendly policies.
Economic development 4.0 is all about inspiration, education, stimulation – and letting the local entrepreneurs do what they think, what they want and what they believe is the right thing to do. If nobody wants to develop tools to structure their overwhelming city traffic, well, than there maybe no need and we may learn from the way that flow is going – very much like the flow of our blood does not need signs and stop lights ;) Economic Development 4.0 was created to prevent our developed experiences from influencing their development. You may also notice that none of the fastest growing economies these days such as China, Vietnam, Rwanda… are democracies. And we have no right at all and under no circumstances to change that. The only ones who may want to do that are the respective countries themselves – no matter what.
We are starting end of this year with "Seeding Innovation 2020" in 17 countries in Africa, Latin America and South East Asia. This is an open invitation to join us. Https://wiforum.org/join
https://wiforum.org/wp-content/uploads/DSC_9597.jpg
2403
3600
Axel Schultze
https://wiforum.org/wp-content/uploads/wiforum-logo-main-grey-300X300-1.jpg
Axel Schultze
2019-09-24 11:22:33
2019-09-26 10:42:19
Economic Development Aid 4.0