Digitization is a mindset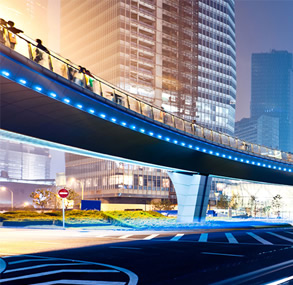 OK in my previous post I talked about the European Digitization Issue. And rather giving it yet another abstract and very complicated explanation what it supposed to be, I'd rather talk about the effects it has today and why we it is a mind set and not a way of using machines. that solve all the problems.
CASE STUDY AMAZON
Beloved by many consumers – hated by many retailers.  Amazon a prime example for digitization. Not only Amazon but many catalog reseller before them understood that it will be impossible in the future to have a store with hundreds of thousands of products to choose from. It will be harder and harder to drive with your car into city centers buying a coffee machine and a mixer and a TV and a few other things and bring it to your car somewhere in a parking garage or actually carry it with a bus. But most importantly the seller with a less privileged brand but a very good product would have no chance to win in such an environment. And as a result we would have only a few global enterprise based products to choose from. The way to solve that problem was to involve the unbiased buyers to share their experience. Recommendations from other users, the information what other users also bought and the whole experience with other buyers was a breakthrough that could only work in a digital environment. Then the idea to let standard seller participate from the Amazon solution was yet another powerful move to integrate other sellers and at the same time make the offer even broader. While we have hundreds of thousands of online shops who are leveraging computer technology and software to sell their wares, it took companies many years to understand that the customer experience is so superior over any others that they could grow to the undisputed market leader. It wasn't the technology but the mindset of Jeff Bezos to fully integrate the consumer as the most important part of a business success into the digital flow of their business. Today that includes the overview of what was purchased in the past, when, from whom and so forth. Also it included the return process and makes the consumer a part of the entire logistics chain. If we want to analyze Amazon versus other online shops – we may say that the degree of customer integration is by order of magnitude higher than from the other competitors and that could lead to saying the degree of digitization is much higher than from all competitors.
INTERESTING TO NOTE
In several countries or cities innovative businesses like Amazon are pushed out. The top case is Switzerland where companies are inspired to be digitized and innovative, but Amazon is not present in Switzerland. It's mode so complicated that they give up. Yet Swiss consumers buy hundreds of millions worth of goods from amazon in other countries.
Germany: Crowdfunding startups is a great way to get some seed financing from the public. In most countries the digitization of fundraising is normal. Bafin, the regulatory administration in Germany seem to have no interest in supporting this way of digitization and so it is simply not happening. Germany however is one of the countries pushing digitization the most.
CASE STUDY UBER
Beloved by travelers, hated by taxi organizations. Also Uber is a prime example for digitization. The company was built based on the incredible bad customer experience when standing in line waiting for a taxi and looking at the line of taxis waiting to be used at the Las Vegas Airport. The idea was pushed further by the frustration of those who call a taxi and it never comes as well as the taxis that come to pickup a traveler who in the meantime just grabbed another taxi.  Many taxi organizations have been completely computerized and felt pretty digital but the customer experience was still terrible and the most important part of that business: the traveler was just not part of their digital processes at all. Uber developed a system where the traveler knew where the "taxi" they called is at any given point in time and the Uber driver already had the digital id of the caller and could theoretically request a payment if the passenger would just walk away, Similar to Amazon the widely understood business was disrupted by an organization  that included the customer into the already existing digital processes in a way that it completely outperformed the old business.
INTERESTING TO NOTE
Also here, countries that otherwise call for innovation and digitization, banned Uber as the taxi companies had no better idea to fight back by convincing lawyers and city officials to stop Uber in a different old fashion and somewhat corrupt way. In many cases the lobbyists from the disrupted industries fight back by pulling politicians into the game who don't really know what is going on and rather block the innovation and digitization then helping embrace it.
SUMMARY
I can share hundreds of similar examples where we can look at Facebook in social networking, Google in search and advertising, HomeAway and Hotels, Expedia and travel agencies, E*Trade and broker business…. and very soon to come Banks, Insurance companies, Car Manufacturer, Hospitals and so forth.  All existing and future cases have one in common: The full integration of the customer experience (B2B and B2C) into the digital workflow will massively attack the old way of doing business.
To the contrary, not only Amazon and Uber are having problem to disrupt an old industry with their innovative models, AirBnB, BitCoin and many others face the same challenge.
Country official look for innovative technology to accelerate digitization. Yet stop it as soon as the degree of digitization is too high "in their very personal opinion, limited by the understanding of the technology and their effects"
https://wiforum.org/wp-content/uploads/home2-service-box-11.jpg
285
293
Axel Schultze
https://wiforum.org/wp-content/uploads/wiforum-logo-main-grey-300X300-1.jpg
Axel Schultze
2018-02-26 05:16:41
2018-03-24 06:45:42
Digitization is a mindset