World Innovations Forum – simply amazing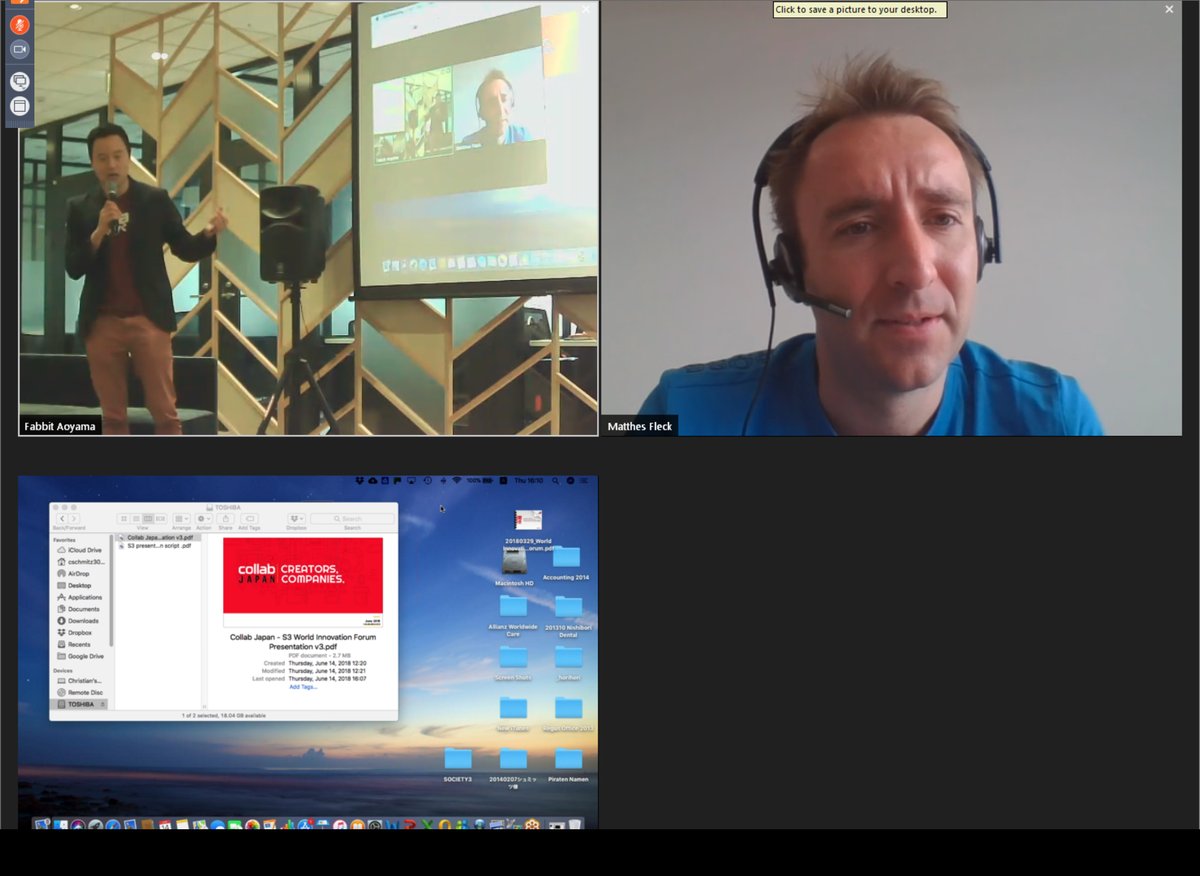 A 3 day global online live event
Today we concluded an amazing 3 day innovation and entrepreneurship power play. Over 500 attendees from over 40 countries joined the online live event and in local 'public viewing' events.
Albania, Argentina, Australia, Austria, Azerbaijan, Belgium, Brazil, Canada, Denmark, El  Salvador, Germany, Ghana,  Greece, Hong Kong, Hungary, India, Israel, Italy, Japan, Liechtenstein, Lithuania, Macedonia,  Nepal, Netherlands, Nigeria,  Mexico, Norway, Peru, Portugal, Romania, Russia, Singapore, South Korea, Sweden, Switzerland,  Taiwan, Ukraine, United kingdom, United States, Uzbekistan, Vietnam.
From physical to digital
What's the secret sauce for the success? The whole event was online. Last minute we changed the whole format from a physical event which would have been only affordable for the wealthy countries to online – and made the access for free for all attendees. The cost to organize the event was significantly lower, we did not need to fly in 500 people – and feel good about the savings in negative environmental impact, carbon footprint and more than ten thousand hours in aggregate for none productive preparation and traveling.
Live Online Pitch from Nepal
Live presentation of a team of scientists who developed a new method to easily test animal pregnancy and getting results within hours. They don't need any long lasting clinical tests anymore which would not be economically feasible in many countries. Startup winner from Nepal.
The Whole Ecosystem was here
It was extremely interesting to see innovative startups from various industries, tech, biology, health, and more to present. Investors discussed national and international investment strategies, valuation differences and due diligence processes.  Enabler such as incubators, co-working spaces, accelerators, mentors and technology and service providers shared their point of view and how startups from around the world could just go to any space and any enabler and receive help when going global. Government representatives and ambassadors shared what it takes to enter a country and how they can help to make the start and the stay easy and convenient. The 58 sessions in a highly intense 15 minute sequence was a firework of information.
Hot Investor discussion
Investors from all backgrounds explain investment strategies and experiences. Why investing in international startups is attractive but also the obstacles on the legal and taxation side are to be understood. Discussions about valuation, due diligence and what investors expect, how they evaluate and select startups and the best ways for startups to find investors.
Public Viewing of the otherwise global online event
Our ambassadors in Japan, South Korea and Nepal organized global viewing events. The global online event was supported with local on-site events to foster the regional and global community. The Japanese team together with Fabbit, a leading co-working space, organized the perfect show (see below).
Live presentations – streamed around the globe.
Here a startup in Japan is presenting on stage, the event is live streamed to all attendees around the globe, our Judge located in Switzerland listens and asks questions about the presentation. 500 people in 43 countries watch, learn and share.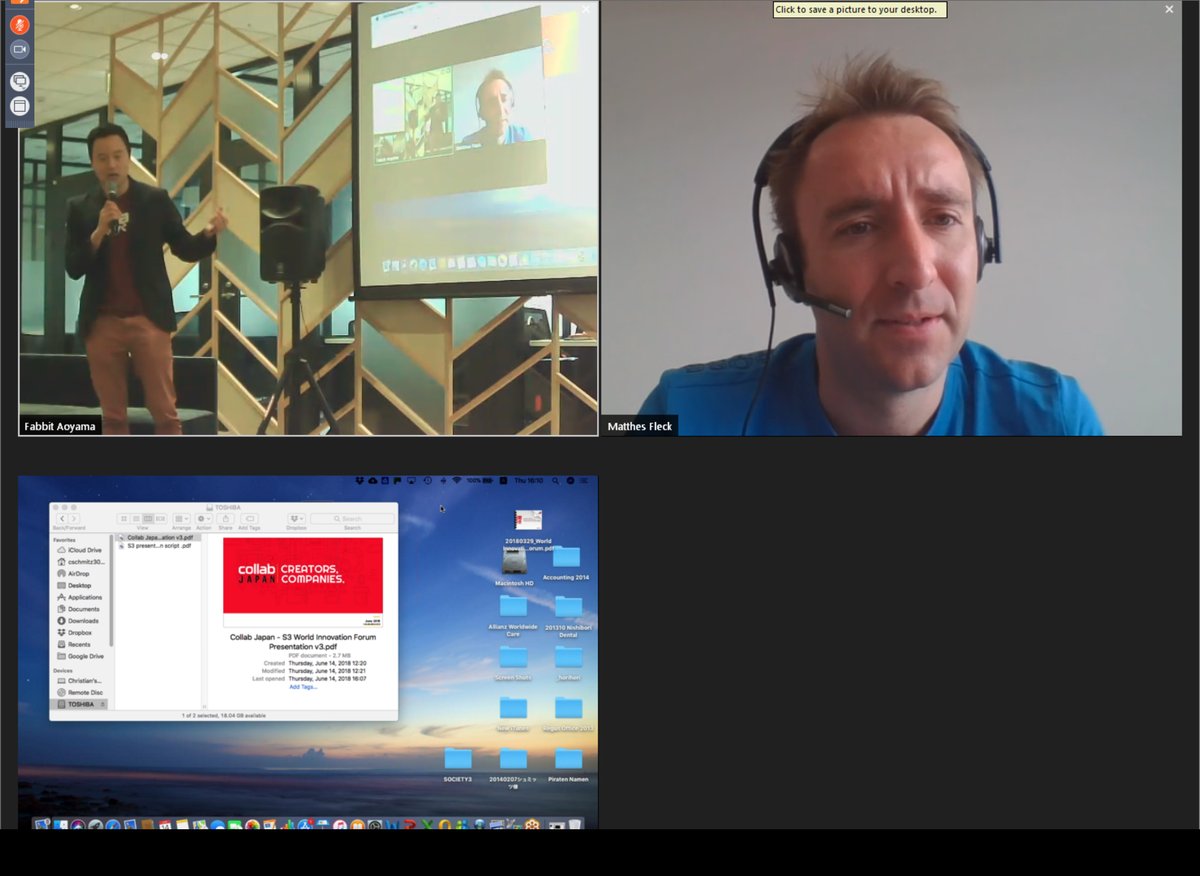 Going Global – What can be done
Ambassadors from Japan, Vietnam and the team in Switzerland share how startups from around the world can travel around the world and ramp up a business in a new country possibly even within a few weeks.
Amazing Technology – literally from the kitchens of the future
Russian startup presents a new night vision technology, which is very affordable, light weight and easy to install in the next generation of automobiles. Imagine traveling at night and you can watch the scene almost as if it is a bright day.
A new dimension in high tech conferences
There was never any innovation conference of that diverse and complete audience from the whole ecosystem, on a global scale run all online over multiple days. And to be quite honest – most people found it a bad idea "conferences are networking events, it will never work online". We kind of agreed but we still needed to try (The risk of regretting not trying is greater than the risk of failing). The dynamic of this first little conference is the spark, helping us to completely rethink global conferences.
Where we are going to take it from here?
Strengthening and growing the global community
Building the necessary platform technology and blockchain for permanent connections
Engagement such as discussing individual challenges, questions, ideas, marketing, acceleration, going global and countless other topics.
Please  JOIN  the community.
Thank you, attendees from 40+ countries, S3-Ambassadors from around the world, speakers, investors, enablers, supporters,  and the Society3 dream-team! Also thank you Swisscom for a rock solid 1 Gigabit glass fiber connection directly onto our desk – wow, flawless.
https://wiforum.org/wp-content/uploads/korea-matthes-judge-startup-gomyball.jpg
876
1200
Axel Schultze
https://wiforum.org/wp-content/uploads/wiforum-logo-main-grey-300X300-1.jpg
Axel Schultze
2018-06-15 15:17:41
2018-06-15 15:38:41
World Innovations Forum – simply amazing