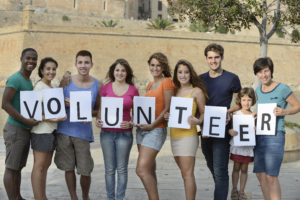 Volunteering is considered a voluntary investment of a personal time, effort, knowledge and skills that perform services for activities for the benefit of another person or for the common good. Volunteering also has positive effects on volunteers as individuals: learn how to work with different types of people, develop creativity, gain experience, build skills and at the and find the first job.
As you can see volunteering is not a one-way street.
From my personal perspective volunteering represents human engagement in the community and one of the first things I learned in the volunteer program is: although everything is voluntary and you always have the right to change your mind, that doesn't mean that you should not perform your duties professionally.
I had that opportunity to travel during the volunteering engagement, met new people and learned how much I care about the animals (that much I wanted to become a veterinarian). But if I have to mention the negative side, there was one project I was engaged in where the responsible coordinators had not prepared the activities for us, volunteers. Since preparation is half the battle, after that experience I always make sure to know my responsibilities, if there's training provided and who is the person responsible for implementing the program.
If you need any additional reason why to become a volunteer, just think about the social activism which is the basic initiator of any advanced society.
Volunteering at the WIForum
World Innovations Forum Foundation is a member-driven organization with the focus on the global exchange for innovative minds. Therefore, here, the Volunteers are always welcome. We strongly believe that prosperity for all nations is possible, and together with our members and volunteers we can accelerate this process.
Becoming a part of the WIForum family, Volunteers have the chance to work remotely with the entrepreneurs and investors around the world. The only requirement is the knowledge of English language and for Mentors and Trainers to have an entrepreneurial background.
If you are interested in innovation, entrepreneurship, technology, WIForum is the right place for You. Our organization wants to make sure that Volunteers have positive experience no matter which project they are involved in.
One thing I would like to point out is that we have great experience with the Volunteers in African and Asian countries who became WIForum Ambassadors. They help us to spread the word about our organization, support our events, promote WIForum activities online, reach out to local entrepreneurs and inform us about the local events.
WIForum's next big project is World Innovation Day, on April 21. We are going to celebrate innovation by organizing global innovation competition and
I am more than happy to invite all the innovation enthusiasts and volunteers to join and help with the event organization, coordinating programs, managing initiatives and marketing activities.
Saying all this, I would like to add that our Volunteers are truly accepted as team members whose decisions and ideas are taken into consideration.
At the end let me share one inspirational note from the famous anthropologist, Margaret Mead, who said: "Never doubt that a small group of people of thoughtful, committed citizens can change the world; indeed, it's the only thing that ever has."
If you enjoyed this blog post, share it with your friends and colleagues – If you want to make an impact check out our volunteers page 
for accelerating innovation that will ignite prosperity for all nations.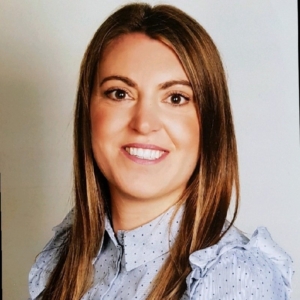 Tanja Sopcic – World Innovations Forum