A big Thank you to all WIForum Ambassadors, Team members, Advisors, CoWorking Spaces, Volunteers, Community Members, Country Representatives and helping hands We couldn't be more thankful for every one of you in the big WIF family. Without your knowledge, inputs, generosity, and helping hands, we could not realize the vision of a world where prosperity is possible in all nations, through innovation and entrepreneurship – created within each country.
About doing good
Happy Birthday, World Innovations Forum! February 28, 2019 the foundation was registered with the vision to help nations become prosper through their own way of unfolding the power of innovation and entrepreneurship.
NOTE: everything that follows is through the lens of "economic development". We are not talking about support organizations in disaster areas, humanitarian aid for health care, victims of war and so forth. Because the purpose of our organization is eradicating poverty, hunger and inequality by creating prosperity through innovation and entrepreneurship, similar to how developed nations evolved.
During our learning curve, we noticed that about US$4.7 trillion has been invested in the past 50 years in economic development. We also learned that the majority of people have not been very excited about the results. Initially, we looked at what other NGOs are doing and tried to blend in. That was a bad idea. Then we tried to find a balance between our entrepreneurial for-profit business with processes and mechanisms from non-profit organizations. It was no better. We read annual reports from similar organizations and realized that many just try very hard to be a good NGO. And a good "active" NGO is an organization that does exactly what a "giver" organization is looking for. Those giver organizations actually decide what active NGOs have to do in order to get funds. Well formulated goals, packed with keywords like "inclusion", "climate", "sustainability", "equality", "impact", "social", "approach", "reporting", "jobs created within 12 months", "project run time 24 month" and so forth. We quickly recognized that instead of looking for funding for our unique concepts, we need to be a service organization for those who provide projects based on their research and desires of their donors. It's a highly organized, massively structured multi-billion dollar operation. Active NGOs are super busy filing proposals for project requests, making sure they have the resources and a track record that indicates that the respective organization fulfilled the expectation of the giver organization in the past. To simplify the model, it's a 4 tier monetary distribution structure: Donor – Distributor – Implementer – Beneficiary. This made NGOs more transparent, more efficient, more operational savvy, more trustworthy than ever before. And all have one common objective: HELPING those who are in need. This looks like a great model with little to no waste of money and the donations are really impact-focused. The first big question we had to answer: Are we willing to become an executing service organization for other NGOs. It was not exactly what we had in mind when we started. But we know, there is more to learn.
The receiver side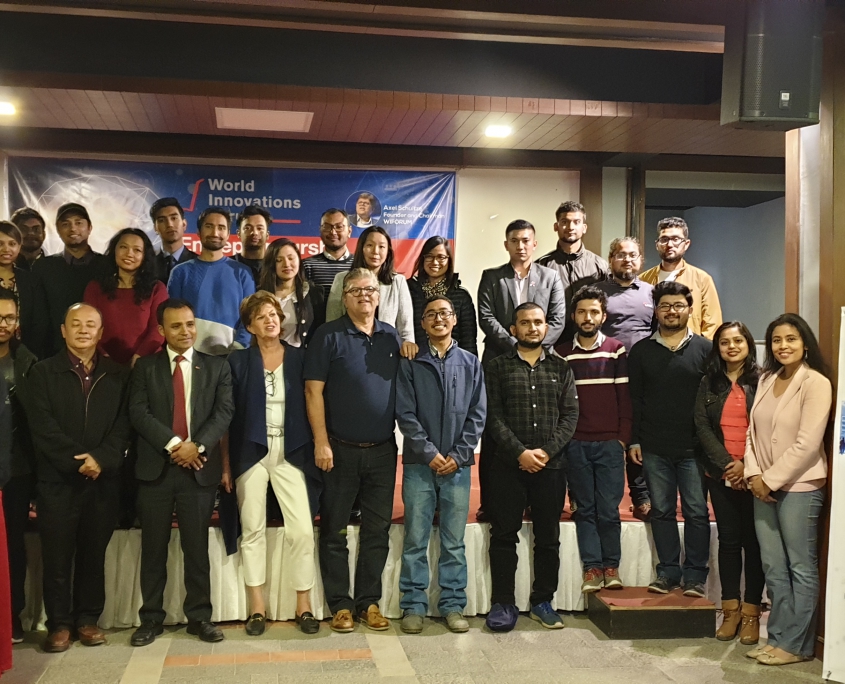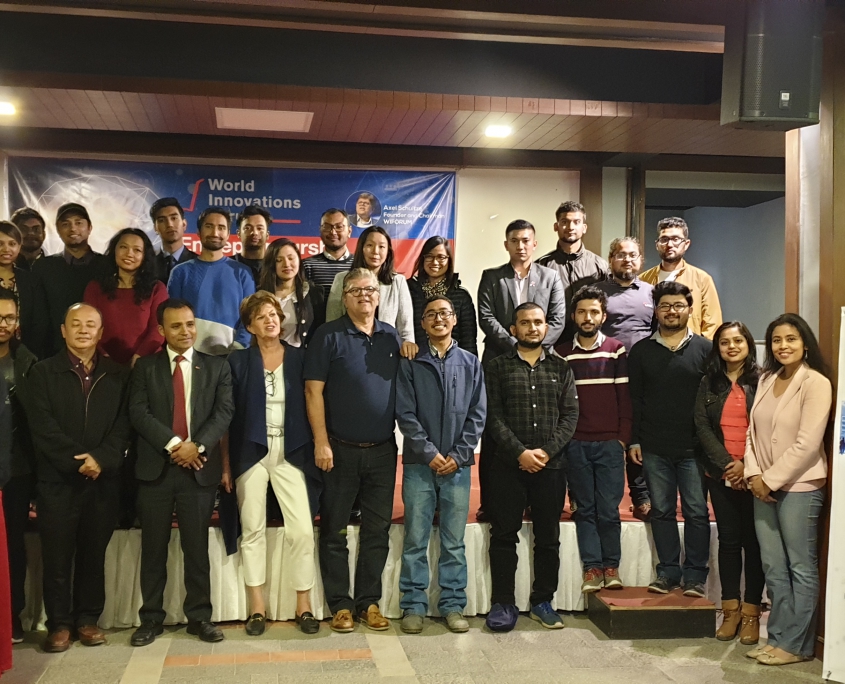 From day one till now, we decided to work on the ground. So when we visited countries and worked with young entrepreneurs or those who want to become one, we feel the heartbeat and learn how we can support them best. Amazingly, we experienced a warm welcome from entrepreneurs. We realized they rarely an opportunity to speak with experienced entrepreneurs from other countries. When we talked to local co-working spaces, accelerators and investors, we experienced a much more critical position. "What is your plan, what is your approach, what do you want to do?" our answer was always the same: "We have no plan, there is no approach, we don't know what we will do. You will tell us how we can be helpful and we see what we can do". We experienced an amazing transformation from a polite and professional welcome to a warm and friendly 'love to hear your story'. Over time we heard lots of stories about support organization. To sum it up and make a narrative: "They come here, have a clear plan, based on what their sponsors tell them to do, execute "their plan", make a lot of stirrup, then come with a team of professional photographers and camera men where everybody smiles, write reports and go back home to hunt for the next round of funding. We appreciate the help but often times it's just too much work for us with no progress at all". So why do you do that? we asked. Answer: We are not in a position to say no. Again, our own position was up for discussion: Are we in a position to say no and follow our own entrepreneurial instincts? So far we met and spoke with roughly 1,000 entrepreneurs and startups from a variety of countries including Nepal, Vietnam, Cambodia, Taiwan, Singapore, South Korea, Japan, Nigeria, Ghana, Uganda, Kenya, South Africa, Peru, and a few others. We met with about 50 investors and investor networks, more than 50 co-working spaces, universities other enablers and with several leading politicians in various capacities. We ran two accelerator programs and a series of entrepreneurs workshops. The feedback was inspiring and moving.
The big drivers, and why innovation is zero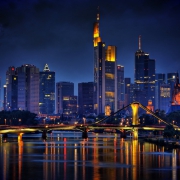 Who drives the Trillion $ aid industry?
Governments need to balance out between public interest (tax payer money), national interest, and economic interest. So the donations are split into goals and objectives to balance the various interests, invested in countries that have a positive impact also back to the donating country. What they don't DO is give money to those who work on the helper front. Nothing wrong with it, I believe, but good to know.
Individual Donors from average worker to ultra-wealthy billionaires. They usually can't do anything themselves but feel the responsibility and donate from $1 to $1 billion and everything in between to help others. The most amazing aspects are 1) the gigantic amount of money that is aggregated so that we are close to actually really help everybody on earth and 2) how humans demonstrate an ability to organize themselves, their capital on a global scale almost seamlessly.
Corporate Donors from the developed world who either simply want to do good, or want to expand their business, access markets, identify new opportunities or any combination thereof. They either invest themselves or invest through those larger giver NGOs with clear goals.
Massive Giver NGOs with multi-billion $ portfolios who are extremely powerful, yet need to balance the interest of their donors, the political and geopolitical landscape, the overall trends like equality, climate etc., and make sure that the feedback from the "market" (the receiver or beneficiary) is positive and that the overhead to use the donations most effectively is tiny. They have come along way from: "most of the money is evaporating – like in the 1950's ", to: "most of the money is actually invested in the causes and hit the space it is designated for – like today in the 2000's".
Operating Non-Profit Organizations with crystal clear designed requests from giver organization: what to do, where to do, how to do, how much budget is involved and the date they have to complete the task, It's typically a 1, 2 or 4-year program.
Local Organizations, in the countries with the order to execute the plan they get from the Operating NGOs, funded by the big giver NGOs, with the donations from the individual or corporate sponsors. They have practically no flexibility and simply execute for the money they receive, in the way to program is structured. The sense for what's needed on the ground is deteriorating and so is the true impact. The price for efficiency is in the end extremely high – non-profit or for-profit pay with the inability to innovate.
Disconnect
The disconnect between donations and real help is growing. Over the holidays 2019/2020 we felt that we either find a radically different model or freeze the operation until somebody else is coming up with a better idea. Since no model was in sight and we experienced the deep frustration from other organizations, we decided to use our own innovation design techniques to explore alternative ways. As a first step, we disconnected ourselves from the conventional NGO space in favor of the actual beneficiaries we live for. The goal is to overcome the problematic "disconnect" from the group of people we want to help and find a modus operandi to finance the organization in a different way. With that we did a few things that should help us think on different levels:
1) We removed the term NGO from our entire communication.
2) We made sure that – no matter what we do – we do not lose sight of our original vision.
3) We started to use our own model of innovative thinking to develop services and business models that make sense.
4) We crafted a whole new business model and will share details once it is more mature.
5) We accepted the risk, that by disrupting ourselves, we will lose most funding opportunities.
6) We decided to build partnerships with those who believe in the concept of a collective intellect, where 1+1 is more than 2.
We will publicly share our experience here on our blog for anybody who is interested in alternative business models and operations for their economic development focused non-profit organization.
7) In no way, we are disrespecting those on whose shoulders we are about to step. The evolution from random donation into random help organizations towards a more controlled and operation was of utmost importance for aggregating the capital to help with large scale projects. Yet the economy of scale as an optimum, not a maximum.
The New Model
We focus everything we do on the target audience, the beneficiary, in our case the entrepreneurs. We also work intensely in collaboration with an enabler, people from co-working spaces, investors, mentors, universities who support the entrepreneurship development.
We work with partners who buy into our vision, strategy, modus operandi, and business model. We are not available as a service resource for other organizations like we would not be a white-label manufacturer if we would be an enterprise.
The business model we created is value-based like in any economic model. We feel that impact measurement will never be seriously acceptable to measure the value one provided. We expect each service having a value that can be charged that even the poorest can pay for. And if the beneficiary is only interested in our work if it is for free, we know there is no value and that would also indicate no impact. For instance in countries where people live off of $1 a day and need all their $30 to survive, we may still ask for 3 cent for our work, also in part to provide economic thinking. Since that would not cover our cost, we are still depending on donations and sponsorship. But those are not to help provide free work but to match and add to value for the beneficiaries.
There are other activities like awareness creation and not directly monetizable activities. For these we look for sponsors like in any industry situation. If nobody is interested in supporting the awareness creation we may still receive donations, otherwise, our awareness campaign will just be very rudimentary. And that is OK.
There are more elements we are working on but for now, that is our alternative model for innovative non-profit organizations.
Next Steps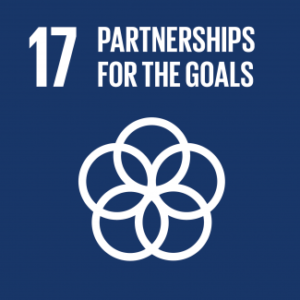 1) We believe in innovation on all levels – also for organization models.
2) Connecting with a like-minded organization to think together is part of our next steps.
3) After learning, entrepreneurship is the mother of all prosperity, we will continue with that very model.
4) Our focus is exclusively on our work on the ground in the countries and support from those who think alike.
5) We will look or partnerships in the spirit of SDG 17 as we believe there is no NGO big enough to solve the world's problems alone
6) Innovation in the NGO space is not only an organizational necessity but paramount to actually fulfill our goals.
https://wiforum.org/wp-content/uploads/WIForum.Team_2019-1.jpg
1173
1573
Axel Schultze
https://wiforum.org/wp-content/uploads/wiforum-logo-main-grey-300X300-1.jpg
Axel Schultze
2020-02-27 00:38:46
2020-02-29 21:56:51
Our First Year as Foundation | Review