Value proposition of our Foundation
Exceptional Innovation & Entrepreneurship Acceleration
Ending poverty in 18 years
The World Innovations Forum Foundation is tasked to help participating countries, to reach prosperity by creating a self propelled, independent economy.
18 years is a long time. Yet the past 70 years of development aid, despite $4Trillion investments, have shown that short lived 2-5 year project cycles had no serious impact.
We decided to engage in an ultra long term, 18 years engagement as our first project. It is structured in a way that we can show progress every year based on the natural progression and its KPIs of general economic development and its very different stages. In phase 1, startups need to show market validation, an MVP, a robust plan and significant customer interest. In phase 2, a company must show growth in attention, ability to raise funds, hire top talents and build up sales. In phase 3, a growth stage company must show significant revenue growth that is usually driven by a major growth in employment. In every year, different KPIs are relevant to maneuver a business to the top, usually 8 years after start. 10 of those cycles create enough businesses, employment, value and major ecosystems of supporting businesses such as trade, logistics, services, consulting, dealerships, hiring agencies, marketing organizations and some hundred others to create a self propelled economy – we plan by 2038.
HELP CREATE PROSPERITY FOR ALL NATIONS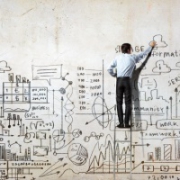 ERADICATING POVERTY
Self propelled economies drive prosperity and eradicate poverty, crime and corruption. Every single developed nation is a testimony of that very fact. We created programs that help entrepreneurs and ecosystem builder to focus on generic methods of innovation and entrepreneurship rather than helping them build what the western world had already developed. in the next 20 years 2 billion young people from developing countries graduate and seek for jobs. We need to help build the businesses that seek the talents and employ them.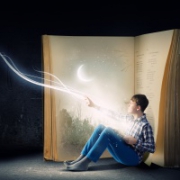 ADAPTING NEW WAYS
Our knowledge, how the developed countries evolved, how they started their economy and what it took to get out of poverty like Switzerland, Germany, USA, Norway, lately South Korea, Uruguay, Chile and China inspired us to rethink development aid. We adapted to new ways, helping nations gain prosperity through local businesses, large enough to employ millions of people, create unique and innovative solutions ready for export into global markets.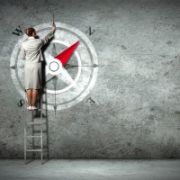 VALUE WE ADD
We inspire local entrepreneurs in developing and emerging countries to create disruptive products and services they think are needed in their country or in the world. We do not bring any technology or experts into the countries, but work exclusively with local entrepreneurs and stakeholders to ensure that ingenuity comes from within a society and is not motivated from the outside. We do not teach western thinking but globally universal entrepreneurship and innovation principles.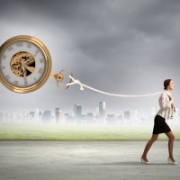 LONG TERM GOAL
It takes on average 8 years from startup to IPO. We are prepared and so are our programs to help businesses to grow to substantial size and create a large amount of jobs in these 8 years. However, to take a developing nations to prosperity and becoming a developed nation it takes at least 18 years. That are 18 annual batches of companies or approximately 250 global enterprises headquartered in the country by 2038. That is our long term goal !
INITIATIVE 
Seeding Innovation 2020
Innovation is the core driver for economic growth and prosperity. We are helping entrepreneurs in 17 developing and emerging countries to think innovative, disruptive and with no limitations. We seek to identify the most innovative minds and treat them like crown jewels, very much like top startups are treated in Silicon Valley. They will become the foundation of our development work over the next 18 years, helping participating nations to reach the status of a developed nation by 2038.
PROGRAMS
Innovation & Entrepreneurship Development
Specifically designed programs to accelerate innovation and entrepreneurship by factor 5 through a specific 12 week accelerator program followed by multi year follow on programs for financing, scaling, going global and more. Innovation Paradigm program helping to methodically create disruptive business models and innovative technology. Fundraising workshops, funding training for investors, ecosystem development programs and more.
Why funding us?
We developed a new understanding about the creation of prosperity. We already adapted that new way successfully, We see this as currently the only way to get all nations out of poverty. The value we add is focusing on sparking ingenuity from within a society. We are in this for the long run.
In over 100 of our own events with thousands of entrepreneurs from SMEs and fast growing startups attending, we saw dropping entrepreneurs from all nations. The only thing they need is motivation and the same guidance like any other entrepreneur in developed countries, plus access to capital for growth.
Earth has prosper nations on almost all continents. There are stunning entrepreneurs from all ethnic groups. All of today's developed countries came out of poverty, so far 15% of all nations.
We are connecting the dots:
"Prosperity for all nations"
WIForum Vision, Purpose and impact
VISION 
We, the World Innovations Forum Foundation,  envision a world where prosperity is possible in all nations, through innovation and entrepreneurship – created within each country.
PURPOSE
Recognizing how almost all of today's developed nations started out of poverty, we saw an opportunity to share this and help other nations to follow the same, general principles of innovation an entrepreneurship. We exist to inspire entrepreneurs in developing nations to build strong businesses that solve local problems and export their solutions into global markets with similar needs. We do not help build products that we find important, like building wells, but helping local innovative minds build what the nations really need.
IMPACT
Our work is resulting in self propelled and independently sustainable economies. We do that by inspiring local entrepreneurs to build solutions for the key problems in the country like innovative entrepreneurs in today's developed nations did before them.
WIForum spirit in 9 min — TEDx
Efosa Ojomo – puts it to the point. We need to rethink development aid in general. We saw a team helping farmers in Ghana to drive and repair tractors. Some learned it others not. But when the tractor broke they didn't try to repair it but pulled out their old wood tools. While in all good intentions – it just did not provide sustainable development help.