Seeding Innovation
Laying the ground for creating innovative ideas,
making those ideas a reality and finally bringing them to market.
FEARLESS INNOPRENEURS
Innovation focused entrepreneurs, making the world a better place.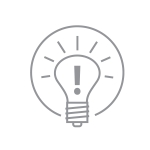 RISK TAKERS
Totally consumed by their idea.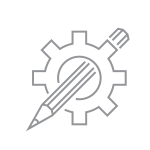 CREATIVE
Seeing opportunities and acting instantly.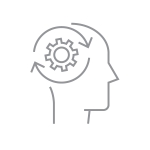 DETERMINED
Never give up, never surrender.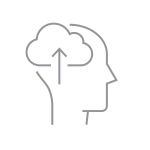 CURIOUS
Open minded and deeply interested in everything.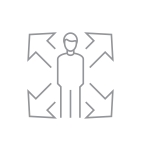 INDEPENDENT
Having no big obligations and just can execute.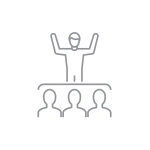 CONFIDENT
Know what they do and why.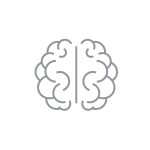 INTELLIGENT
Has the ability to solve any problem very quickly.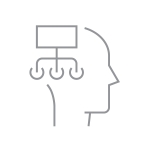 CONNECTED
Ability to quickly weave relevant connections.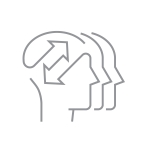 COMMUNICATIVE
Convincing and always sharing what they do.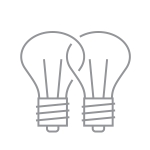 INVOLVING
Attracts and involves others in no time.
Get Direct Support Right Away
Link to: Deep Innovation Design School
Deep Innovation Design School
Deep Innovation Design is a whole new technique to help teams create truly groundbreaking ideas, in a repeatable manner. In other words, it allows to develop "innovation on demand". It denotes the end of experimentation, hoping for a magical idea, or endless thinking with no real significant results. Deep Innovation Design departs from the concept of "ideation" and moves to strategic solution development based an certain insights and factors. Deep Innovation Design is also the opposite of the concept that specialists should come up with an idea, instead a diverse set of talents are needed to come up with great ideas. Deep Innovation Deign is a set of methods independent of education levels, skill sets or expertise. We believe that far more people can be truly innovative that we think today. Find out for yourself.
The monthly local meetups are hold to foster relationships among entrepreneurs and build a Silicon Valley Style innovation culture. Each month will have a special them and topic that is supported by global webinars and other means of communication. The meetups are a good place to discuss the topics and share ideas. While conducted very casual, the intellectual exchange is the main "food" for the mind to create innovative ideas. Meetups play an key role in our overall effort to help entrepreneurs go far beyond what they think they can achieve. Meetups, Knowledge Transfer Series, Innopreneurs Academy Programs and mentorship build a powerful support model to help entrepreneurs maximize their talent.
NOTE: Due to the current COVID-19 pandemic, all Meetup events will be hosted ONLINE until further notice. We look forward to seeing you online.
Link to: Knowledge Transfer Series
Global Knowledge Transfer Series
Get to know your true potential. Do you want to know if your great idea is worth pursing? Or how to find the right investments to get your company off the ground? Or how to look for those innovation avine early adopters? The Global Knowledge Transfer series is a web series focused on sharing key insights and experiences into entrepreneurship. Each month there will be a new topic dedicated to providing an inside look into being an entrepreneur from those who have come before and made the mistakes for you. This series is perfect if you are an entrepreneur trying to maximize your potential or if you are currently exploring entrepreneurship to see if this is right for you.
Bringing a whole nation from a developing country to a fully prosper nation is not a walk in the park – but it is absolutely possible. Many Innovation Stakeholders are needed to make it happen. Here is what an initiative like that needs:
1) Co-Working Spaces
Co-working spaces can act as strategic brain trusts, where many innovative minds can come together. It is also a place where all innovative minds can meet and connect.
2) Mentors
Mentorship is of utmost importance for all entrepreneur, even after they founded already successful businesses before. Mentors are no teachers and nobody that takes over tasks but wise guides in the background.
3) Investors
There are investors in every growing nation, no matter from what point they grow. Those investors are needed to invest in their local businesses which represent the future of their economy. 
4) Infrastructure Providers
Internet provider, technology provider, service provider and others who help with the most important infrastructure needs such as web hosting, laboratories, first line production facilities and so forth. 
5) Universities and Business Schools
In many countries Universities are open to host startup events or give selected startups access to laboratories for specific experimentation. Universities are key in providing entrepreneurship classes to students, making them aware of the possible opportunities. 

6) Governments
There are two key factors to empower entrepreneurs to contribute to economic growth and prosperity: A trustful and internationally attractive FDI policy (Foreign Direct Investments) that includes private equity and an attractive open border program that allows foreign experts to move to the respective country.

7) Partnerships with other nations
There is nothing more inspiring in innovation development than foreign experiences. Nothing can enable export better than foreign relationships. Nothing can augment specialized resource needs better than foreign talents. Silicon Valley was the prototype of a mixed culture brain trust. Alexandria was actually the first known global exchange for innovative minds.

And certainly lots of others