Innovations Paradigm Workshops
From introduction to deep dive in innovative thinking
SMEs, fast growing startups and corporate innovation labs are in a race for more innovation, innovative solutions, innovative business models and innovative businesses. The question remains:  How do you innovate?
This workshop gives rare insights in the inner workings of the most innovative businesses, where to get the innovative inspiration from, how to think innovative, where to start, what it takes to make an innovation successful.
Public Half Day Workshop
AGENDA
The act of innovation
Innovative thinking
Innovation value creation
Innovation ecosystem
Innovations Paradigm
Innovation canvases (14)
The future of innovations
AUDIENCE
Entrepreneurs, executives, Managers
Investors, ecosystem Manager
Government representatives
FEE
€ 495 / person
TAKEAWAY
Understanding the complete life cycle of innovation
Guidance and methods for Innovative Thinking
The book "Innovations Paradigm"
14 innovation development canvases
A complete program outline to use innovation creation at work
UPCOMING PUBLIC WORKSHOPS
Sep 4, San Francisco, CA
Oct 15, Zürich, Switzerland
Nov 5, Ho Chi Minh City, Vietnam
Nov 25, Seoul, South Korea
Jan 14, Cannes, France
These workshops are dedicated to SMEs and corporations with an interest in taking their innovation engagement to the next level.  The programs give rare insights in the inner workings of the most innovative businesses, and how they compete with any size competitor. Attendees learn that engineering, inventions and patents are the smallest part of the global innovation competition.
The question we are answering:  How do you innovate?
Company Workshops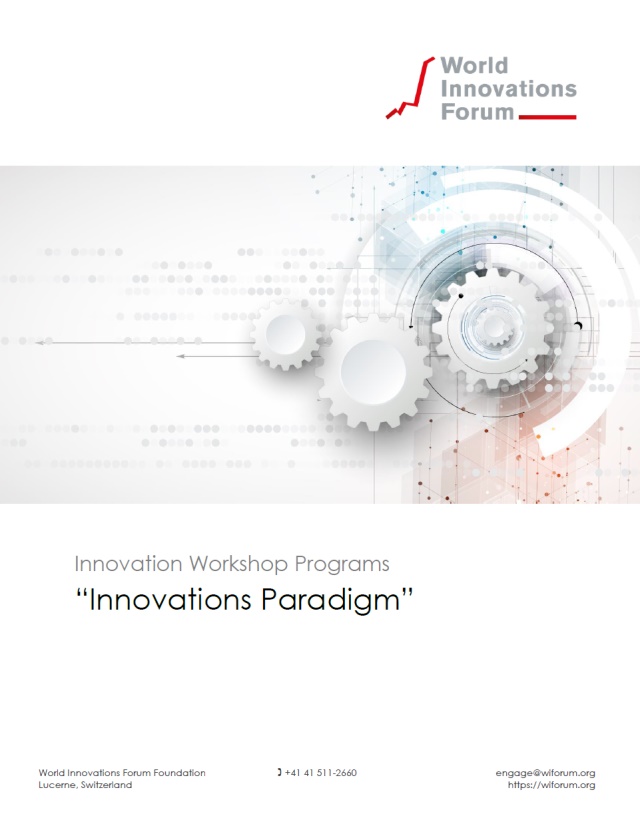 Innovations have been identified as the most
critical contributor to a country's prosperity.
Unlike natural resources, which are not
available for ever and tourism which is
depending on trends, Innovations are
abundant, until we have a perfect universe.
Takeway:
Understanding the complete innovation lifecycle
Guidance and methods for innovative thinking
Ability to develop an innovation value
The composition of an innovative ecosystem
The innovations Paradigm
Applications will be open, starting July 20.